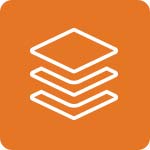 BRANDING SERVICES
For better or for worse, your brand is the face of your business.  Your brand includes your logo, color palette, fonts, imagery, language choices and user experience.  A strong, positive brand will increase the value of your company, creates an identity and communicate who you are. Your brand provides consistency, unity across your product offerings and will set you apart from the competition.
Branding services include:
Logo design
Images
Custom icons
Font choices
Copy-writing
Branding guidelines
Branded business cards
Stationary
Branded Microsoft Word and Microsoft PowerPoint templates
READY TO CONNECT TO THE WORLD?
Take time to explore our website...then take the first step.
Choose which of our 3 steps works best for you. It's easy and FREE.

Get a FREE self assessment emailed to you

Schedule an initial FREE 10 minute phone consultation

Schedule an initial FREE ½ hour digital marketing review at your business location

"The cost of being wrong is less than the cost of doing nothing."
- Seth Godin
M&S DIGITAL | info@MSComGroup.com | 781.572.2882
© 2017-2018 The content on this website is owned by us and our licensors. Do not copy any content (including images) without our consent.