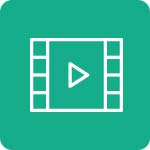 VIDEO SERVICES
If "a picture is worth a thousand words", you can only imagine the impact of a 30 second video clip. Studies show that 46% of people who watch a video on your site will take action after viewing it.  Video allows you to portray yourself and your business in so much clearer than words alone can express.  And it helps you to convey the personality, passion and unique sensibility of your business.
M&S Digital offers a host of video production services including banners, short documentary videos, event video and more.  Contact us today to discuss how we can clarify your message through video!
Our Video Services Include:
Website content video production
Online marketing campaign video production
Direct marketing and promotional video production
From concept to finished production services including Pre-production, field production, post production & digital integration
Video Marketing
Event Production Services
Live Event Streaming
Staging and Mobile Stages
Video & LED Walls
Audio and Lighting Systems
Multi- Camera Switching Packages
READY TO CONNECT TO THE WORLD?
Take time to explore our website...then take the first step.
Choose which of our 3 steps works best for you. It's easy and FREE.

Get a FREE self assessment emailed to you

Schedule an initial FREE 10 minute phone consultation

Schedule an initial FREE ½ hour digital marketing review at your business location

"The cost of being wrong is less than the cost of doing nothing."
- Seth Godin
M&S DIGITAL | info@MSComGroup.com | 781.572.2882
© 2017-2018 The content on this website is owned by us and our licensors. Do not copy any content (including images) without our consent.