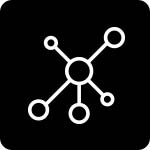 SOCIAL MEDIA SERVICES
There are now a series of websites and apps… along with email, that allow people and organizations to share content quickly, efficiently and in real-time. And while large, well funded companies have departments that manage this complicated, yet valuable digital channel, small and medium sized businesses often fall short.
There are so many options!  Which is the better fit, Facebook, Twitter, Instagram or LinkedIn? Now that I have a social media page how and when do I use it.? How often do I email prospects or customers, to avoid annoying them?
M&S Digital will develop branded, social media and email campaigns, as well as manage your email contact database, to draw traffic to a company's website and gain the attention of an organizations targeted audience.
We are also partnered with Constant Contact as a Constant Contact Solution Provider. We are able to work with you to develop branded, mobile friendly, email marketing campaigns, as well as assist you in the management of your email contact database.
Our Social Media Services Include:
Social Media Page Development and Management
Content Management and Engagement
Social Media Marketing
Targeted Email Campaigns
Event Promotion
Email Newsletters
Blog Entry & Maintenance
READY TO CONNECT TO THE WORLD?
Take time to explore our website...then take the first step.
Choose which of our 3 steps works best for you. It's easy and FREE.

Get a FREE self assessment emailed to you

Schedule an initial FREE 10 minute phone consultation

Schedule an initial FREE ½ hour digital marketing review at your business location

"The cost of being wrong is less than the cost of doing nothing."
- Seth Godin
M&S DIGITAL | info@MSComGroup.com | 781.572.2882
© 2017-2018 The content on this website is owned by us and our licensors. Do not copy any content (including images) without our consent.